Leapfrog Your Competitors: Follow These Social Media Marketing Trends
The Ever-Evolving World of Social Media Marketing
In the dynamic realm of social media marketing, staying updated with the latest trends is crucial for businesses and marketers looking to leapfrog their competitors. The landscape of social media is constantly evolving, with new platforms, features, and strategies emerging regularly. To maintain a competitive edge and effectively engage with their target audience, it is essential for businesses to keep up with the ever-changing world of social media marketing.
The Importance of Staying Updated
As social media platforms continue to evolve, so do consumer behaviors and preferences. What worked in the past may no longer be as effective today. By staying updated on the latest trends and developments in social media marketing, businesses can ensure that their strategies and tactics remain relevant and impactful.
Staying updated allows businesses to capitalize on emerging opportunities and adapt their marketing efforts to align with the changing needs and expectations of their target audience. It enables them to stay ahead of their competitors and maintain a strong social media presence.
Harnessing the Power of Social Media Marketing Trends
Social media marketing trends present exciting possibilities for businesses to engage their audience and achieve their marketing goals. By harnessing these trends, businesses can take advantage of new features, strategies, and technologies to enhance their brand visibility, reach, and engagement.
Keeping up with social media marketing trends allows businesses to innovate their content and experiment with new formats, such as video marketing or augmented reality. It enables them to leverage the power of influencers and tap into the potential of social commerce. Moreover, businesses can personalize their messaging and utilize conversational marketing techniques to connect with their audience on a deeper level.
By embracing social media marketing trends, businesses can create a dynamic and engaging presence on social media platforms, build strong relationships with their audience, and achieve their marketing objectives.
As the social media landscape continues to evolve, businesses should stay informed and adapt their strategies accordingly. By exploring the latest trends and implementing innovative approaches, businesses can unlock the full potential of social media marketing and gain a competitive advantage in the digital space.
For more insights and tips on social media marketing, check out our articles on social media marketing for small businesses, social media marketing tips, social media marketing platforms, social media marketing for B2B, and social media marketing campaigns.
Video Content Dominance
In the fast-paced world of social media marketing, video content has emerged as a dominant force. With the rise of platforms like YouTube, Instagram Reels, and TikTok, video has become an essential component of any successful marketing strategy. Let's explore the rise of video content and the benefits it brings to your marketing efforts.
The Rise of Video Content
Video content has experienced exponential growth in recent years. According to social media marketing trends, video consistently outperforms other types of content in terms of engagement and reach. Users are increasingly drawn to video content due to its dynamic and visually appealing nature.
The widespread availability of high-speed internet and advancements in mobile technology have made it easier than ever for users to consume video content on the go. Short-form videos, in particular, have gained immense popularity, with platforms like TikTok revolutionizing the way users interact with video content.
Benefits of Video Marketing
There are numerous benefits to incorporating video marketing into your social media strategy. Let's take a look at some of the key advantages:
Increased Engagement: Video content has a higher potential for engagement compared to other content formats. It captures attention, stimulates emotions, and encourages users to interact with your brand.

Improved Reach: Videos are highly shareable, making them more likely to reach a wider audience. When users share your video content, it extends your brand's reach organically.

Better Brand Recall: Video has a powerful impact on memory retention. Users are more likely to remember and recall your brand when they've engaged with a compelling video.

Enhanced Storytelling: Video allows you to tell your brand's story in a more immersive and captivating way. It enables you to convey emotions, showcase products or services, and connect with your audience on a deeper level.

Diversification of Content: Incorporating video into your social media strategy diversifies your content mix. This keeps your audience engaged and prevents content fatigue.
To fully leverage the benefits of video marketing, it's important to create videos that align with your brand's identity and resonate with your target audience. Whether it's product demonstrations, behind-the-scenes footage, or customer testimonials, the versatility of video allows you to experiment with different types of content to find what works best for your brand.
By embracing the rise of video content and integrating it into your social media marketing efforts, you can captivate your audience, increase brand visibility, and stay ahead of the competition. Keep in mind that video marketing is just one of the many social media marketing trends to consider. To learn more about other trends and strategies, check out our article on social media marketing campaigns.
Influencer Marketing
In the dynamic world of social media marketing, one trend that has gained significant traction is influencer marketing. Leveraging the influencer effect has become a powerful strategy for brands to reach and engage their target audience. This section will explore the benefits of influencer marketing and provide insights on finding the right influencers for your brand.
Leveraging the Influencer Effect
Influencers have the ability to create a genuine connection with their followers, making them an ideal channel for brand promotion. By partnering with influencers, brands can tap into their established credibility and loyal audience to amplify their message. The influencer effect can result in increased brand awareness, improved brand perception, and a boost in sales.
Influencer marketing allows brands to leverage the trust and authenticity that influencers have built with their followers. When influencers endorse a product or service, their audience perceives it as a personal recommendation, leading to higher levels of trust and engagement. By collaborating with influencers who align with your brand values and target audience, you can effectively leverage their influence to drive brand awareness and create a positive brand image.
Finding the Right Influencers for Your Brand
Finding the right influencers for your brand involves careful consideration and research. It's crucial to identify influencers who align with your brand's values, target audience, and marketing objectives. Here are some essential steps to help you find the right influencers:
Define your target audience: Understand your target audience demographics, interests, and preferences. This will help you identify influencers whose followers align with your target market.

Research: Conduct thorough research to identify influencers within your industry or niche. Look for influencers with a significant following and high engagement rates. Utilize social media listening tools to identify influencers who are already mentioning or using your brand.

Evaluate authenticity: Assess the authenticity and credibility of potential influencers. Look for influencers who have a genuine connection with their audience and post high-quality, relevant content. Check for engagement rates, comments, and the overall sentiment expressed by their followers.

Engagement and reach: Consider the engagement levels and reach of potential influencers. Look for influencers whose content consistently resonates with their audience and generates meaningful interactions. Analyze their follower count, likes, comments, and shares to gauge their reach and influence.

Partnership opportunities: Reach out to potential influencers and discuss potential partnership opportunities. Clearly communicate your brand's values, objectives, and expectations. Collaborating with influencers who genuinely believe in your brand and are excited about the partnership will yield the best results.
By following these steps, you can identify influential individuals who will authentically represent your brand and effectively engage your target audience.
Incorporating influencer marketing into your social media strategy can provide a powerful boost to your brand's visibility and credibility. However, it's essential to approach influencer marketing strategically and align it with your overall marketing goals. By leveraging the influencer effect and partnering with the right influencers, your brand can gain a competitive edge in the ever-evolving social media landscape.
Social Commerce
In today's ever-evolving world of social media marketing, social commerce has emerged as a powerful trend that combines the influence of social media with the convenience of e-commerce. This section will explore the intersection of social media and e-commerce and how businesses can utilize social commerce platforms to enhance their marketing efforts.
The Intersection of Social Media and E-commerce
Social media platforms have become more than just spaces for social interaction; they have transformed into thriving marketplaces where brands can connect with their target audience and drive sales. With the rise of social commerce, businesses can leverage the massive user base and engagement on platforms like Facebook, Instagram, and Pinterest to showcase and sell their products or services directly to consumers.
The integration of e-commerce functionalities into social media platforms has revolutionized the way businesses approach online selling. From shoppable posts and product tags to in-app checkout options, social media platforms now offer seamless shopping experiences, allowing users to discover, explore, and purchase products without leaving the platform. This convenience and immediacy make social commerce an attractive avenue for businesses looking to boost their online sales.
Utilizing Social Commerce Platforms
To fully harness the potential of social commerce, businesses can leverage social commerce platforms that provide advanced features and tools tailored for e-commerce. These platforms offer a range of functionalities, such as product catalogs, inventory management, and analytics, to help businesses streamline their social commerce strategies.
By integrating their e-commerce websites with social commerce platforms, businesses can create a cohesive shopping experience for their customers. This integration allows for easy synchronization of product details, pricing, and inventory across different platforms, ensuring consistency and accuracy. Furthermore, social commerce platforms often provide tools for targeted advertising, allowing businesses to reach their ideal customers with customized ads and promotions.
To illustrate the impact of social commerce, let's take a look at a few statistics:
| Statistic | Value |
| --- | --- |
| Percentage of consumers who have made a purchase through social media | 55% |
| Increase in worldwide social commerce sales (2019-2024) | $474 billion |
| Percentage of consumers who say social media influences their shopping decisions | 74% |
The numbers speak for themselves – social commerce has become a significant force in the world of e-commerce. By embracing this trend and utilizing social commerce platforms, businesses can tap into the vast potential of social media to drive sales, engage with their audience, and leapfrog their competitors.
As social media marketing continues to evolve, it's important for founders and marketers to stay updated on the latest trends. To learn more about other social media marketing strategies and tips, check out our articles on social media marketing for small businesses and social media marketing tips.
Personalization and Customization
In the ever-evolving world of social media marketing, personalization and customization have emerged as key trends that can help businesses leapfrog their competitors. By tailoring the customer experience and implementing personalized strategies, brands can foster stronger connections with their audience and drive engagement. Let's explore how personalization and customization are transforming the social media marketing landscape.
Tailoring the Customer Experience
Personalization is all about delivering a tailored experience to each individual customer. By understanding their preferences, interests, and behaviors, businesses can create highly targeted and relevant content that resonates with their audience. This level of customization makes customers feel valued and understood, ultimately driving brand loyalty and advocacy.
Social media platforms provide a wealth of data and insights that businesses can leverage to personalize the customer experience. By analyzing user demographics, interests, and engagement patterns, brands can segment their audience and deliver content that aligns with their specific needs and desires. Whether it's through personalized recommendations, targeted advertisements, or customized messaging, businesses can create a more personalized and engaging social media presence.
To implement effective personalization strategies, it's crucial to invest in robust social media analytics tools. These tools can help track customer data, measure engagement, and identify trends, providing valuable insights for personalization efforts. By staying updated on the latest social media marketing trends, businesses can leverage personalization to stand out in a crowded digital landscape.
Implementing Personalization Strategies
Implementing personalization strategies on social media requires a thoughtful and strategic approach. Here are a few key strategies that businesses can consider:
Segmentation: Divide your audience into smaller segments based on demographics, behaviors, or preferences. This allows you to create targeted content that speaks directly to each segment's needs and interests.

Dynamic Content: Utilize automation tools to deliver dynamic content that adapts to each user's preferences in real-time. This can include personalized product recommendations, tailored offers, or customized landing pages.

Interactive Experiences: Engage your audience through interactive experiences such as polls, quizzes, or contests. These experiences allow you to collect valuable data and insights while providing an enjoyable and personalized experience for your audience.

Chatbots and Messaging Apps: Incorporate chatbots and messaging apps to provide personalized customer support and assistance. These tools can help deliver quick and relevant responses, enhancing the overall customer experience.

User-Generated Content: Encourage your audience to create and share content related to your brand. User-generated content not only fosters a sense of community but also provides authentic and personalized experiences for your audience.
By implementing these personalization strategies, businesses can create a more personalized and engaging social media presence, resulting in increased brand loyalty and customer satisfaction.
In the fast-paced world of social media marketing, staying ahead of the curve is essential. Embracing personalization and customization trends can help businesses connect with their audience on a deeper level, driving meaningful engagement and ultimately, business growth. Don't forget to check out our other articles on social media marketing for small businesses and social media marketing tips for more insights and strategies to enhance your social media presence.
Augmented Reality and Virtual Reality
As social media continues to evolve, augmented reality (AR) and virtual reality (VR) have emerged as exciting trends in the realm of social media marketing. These immersive technologies provide unique opportunities for brands to engage and captivate audiences in new and innovative ways.
Engaging Audiences with AR and VR
AR and VR technologies have the power to transport users into virtual worlds, enabling them to experience products and services in a more interactive and engaging manner. By incorporating AR and VR into social media marketing strategies, brands can create memorable and immersive experiences for their target audience.
AR allows brands to overlay virtual elements onto the real world, enhancing the user's environment. For example, a cosmetics brand can develop an AR filter that allows users to virtually try on different makeup looks through their social media app. This interactive experience not only engages the audience but also provides them with a preview of how the products would look on them.
On the other hand, VR takes users to entirely new virtual environments. Brands can create VR experiences that transport users to unique settings related to their products or services. For instance, a travel agency can develop a VR video showcasing the breathtaking landscapes of the destinations they offer, allowing users to virtually explore and experience the beauty of these places.
Creative Ways to Incorporate AR and VR in Marketing
There are several creative ways to integrate AR and VR into social media marketing campaigns. Here are a few examples:
AR/VR Product Demonstrations: Brands can use AR or VR to showcase the features and functionalities of their products. This allows users to get a realistic feel for the product before making a purchase.

Virtual Events and Experiences: With the rise of virtual events, brands can leverage VR to create immersive experiences for attendees. This can include virtual conferences, product launches, or interactive demos.

Virtual Try-On: AR technology can be utilized by industries such as fashion, beauty, and eyewear to offer virtual try-on experiences. Users can see how a piece of clothing fits or how different pairs of glasses look on their face.

Gamification: Brands can incorporate AR or VR elements into games or interactive experiences to engage and entertain their audience. This can include virtual scavenger hunts, AR filters with gamified elements, or VR-based challenges.

Virtual Tours: Real estate agents, hotels, and tourist attractions can provide virtual tours using VR technology. This allows potential customers to explore the property or destination from the comfort of their own homes.
By leveraging AR and VR in their social media marketing strategies, brands can create immersive experiences that leave a lasting impression on their audience. These technologies offer exciting and innovative ways to engage with consumers and differentiate themselves from competitors. Stay ahead of the curve by exploring the potential of AR and VR in your social media marketing campaigns.
Social Listening and Conversational Marketing
In the dynamic landscape of social media marketing, it's essential for businesses to not only create compelling content but also actively listen to their audience. This is where social listening and conversational marketing play crucial roles. By monitoring social media conversations and engaging in conversational marketing strategies, businesses can gain valuable insights and build stronger relationships with their target audience.
Monitoring Social Media Conversations
Social media platforms are bustling with conversations, and it's important for businesses to stay in the loop. Social listening involves actively monitoring and analyzing the discussions and mentions related to your brand, industry, or relevant topics. By using social listening tools, businesses can gain valuable insights into customer sentiments, trends, and preferences.
Through social listening, businesses can identify emerging trends, understand customer pain points, and stay updated with the latest industry news. This information can then be used to tailor marketing strategies, develop relevant content, and engage with customers in a more personalized manner.
To effectively monitor social media conversations, businesses can utilize tools that provide sentiment analysis, keyword tracking, and real-time alerts. By staying on top of the conversations happening in their industry, businesses can proactively address customer concerns, respond to feedback, and identify opportunities to enhance their products or services.
Engaging in Conversational Marketing Strategies
Conversational marketing focuses on fostering meaningful and personalized interactions with customers. It involves engaging in two-way conversations and leveraging various communication channels, such as social media messaging, chatbots, and live chat support.
To implement conversational marketing effectively, businesses should aim to provide timely and helpful responses to customer inquiries or comments. This helps in building trust, improving customer satisfaction, and creating a positive brand image. By being responsive and attentive, businesses can cultivate a sense of community and loyalty among their audience.
One effective conversational marketing strategy is to create chatbots that can provide instant responses to common queries. Chatbots can handle routine customer interactions, freeing up human resources to focus on more complex issues. Additionally, businesses can leverage social media messaging platforms to engage in direct conversations with customers, addressing their concerns and offering personalized recommendations.
It's important to note that conversational marketing should be approached with authenticity and genuine care for customers. By actively listening to customers and engaging in meaningful conversations, businesses can foster long-term relationships, gain customer insights, and enhance their overall social media marketing efforts.
Incorporating social listening and conversational marketing into your social media strategy can give your business a competitive edge. By staying tuned to social media conversations and engaging in authentic conversations with your audience, you can build stronger connections, gain valuable insights, and leapfrog your competitors in the ever-evolving world of social media marketing.
Kyle
Founder @ Social Image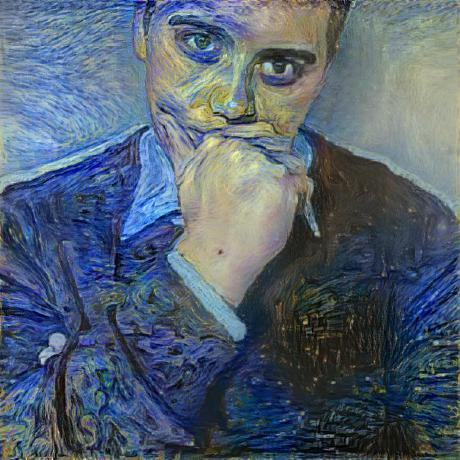 🔥 Got burning questions? We've got the fire extinguisher
What types of images can I create with Social Image?
With Social Image, you can create a wide variety of images for your social media platforms, including Facebook, Instagram, Twitter, and LinkedIn. Choose from templates for posts, stories, ads, and more, or create your own custom designs.
How do I customize my images to match my brand?
With our Advanced Template Editor, you can easily customize your images to perfectly match your brand's colors, fonts, and overall aesthetic. You can also upload your own logos and graphics to further personalize your designs.
Can I use my own fonts in Social Image?
Yes! You can maintain brand consistency by adding your custom fonts to your designs.
Does Social Image offer any integrations with other platforms or tools?
Yes! We offer integration with Zapier, which allows you to automate your content creation with over 2,000 different apps. You can also use our REST API to integrate with other tools and platforms.
How long does it take for an image to generate?
With our serverless image generation system, your images will generate instantly, without any queuing or delays.
Can I collaborate with team members on a project?
Yes! You can share your projects with team members and collaborate more effectively.
How does the Smart Crop feature work?
Our Smart Crop feature utilizes Artificial Intelligence to automatically determine the best crop for your image, ensuring that your image is optimized for social media and other platforms.
Can I cancel my subscription any time?
Yes you can cancel anytime, although we hope you don't! Go to the subscription section in the app and click the "Cancel" button.
Copyright © 2020-2023 Social Image Ltd. All rights reserved. 27 Old Gloucester Street, London, WC1N 3AX, UK